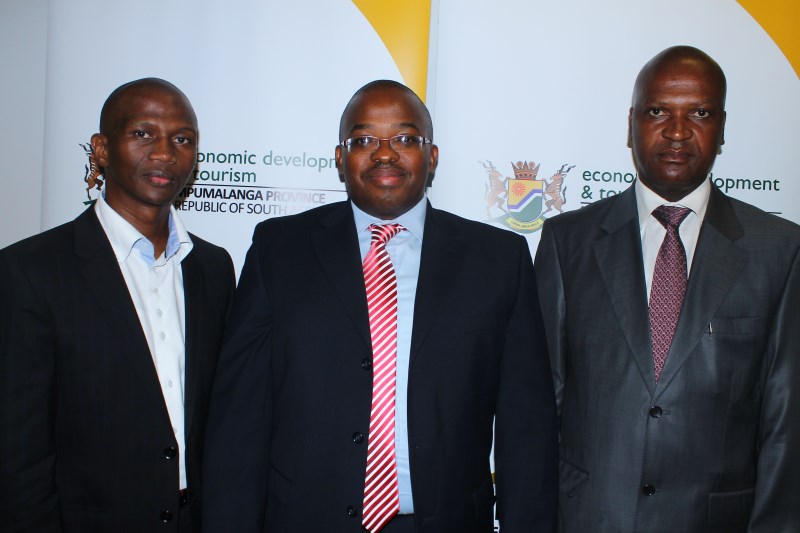 The department of economic development is to take over policy formation and strategic thinking with the agencies being tasked with implementation.
MBOMBELA – Restructuring is afoot at the province's economic development and tourism agencies, says economic development MEC Mr Eric Kholwane. To aid in the task he has appointed a new chief executive officer at the Mpumalanga Economic Growth Agency (MEGA).
Kholwane announced on Wednesday of last week that would head the government agency tasked with growing Mpumalanga's economy. But a transfer of functions between the department and its public entities MEGA and the Mpumalanga Tourism and Parks Agency (MTPA) is on the cards. The boards of both were disbanded last year, following alleged interference in operations. Former MEGA CEO Mr Boyce Mkhize has since left his position. Kholwane has said MEGA needs new direction.
According to the MEC, his department is to take over policy formation and strategic thinking with the agencies being tasked with implementation. This decision has been approved by cabinet, but the existing legal framework governing their respective roles must be reviewed before the changes can be effected.
"We are repositioning the department of economic development… we are on the way to deal with real economic issues. First and foremost MEGA needs to obtain a clean audit."
Sithole, who enters government employment from the private sector, says he doesn't claim to have the answers; not yet. He is wary of "falling into the trap" of saying he has the answers to MEGA's problems before meeting with stakeholders. "Having the answers before doing that would be irresponsible. My immediate task is to understand the challenges and obstacles and the context in which they have arisen."
He previously worked for the Industrial Development Corporation before joining the development finance institution Khula Investment Finance (now the Small Enterprise Finance Agency) as CEO for five years. He then ran his own consulting business until his appointment this year.
"I know development finance intimately. I know that sounds immodest. I am back now to what I am passionate about."
Kholwane adds that since the previous board was disbanded in June 2014, huge strides have been made in re-engineering MEGA "so that it is in a position to implement its mandate".
Story: Mireille de Villiers / Lowvelder